Ohhhhh check this out its the "skiff reader". Its larger and its flexable (you can roll it up like a paper)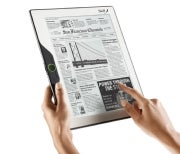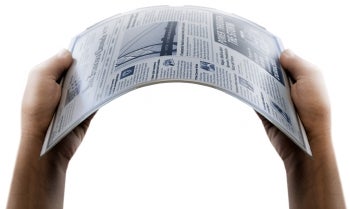 Its made from Stainless Steel foil and not glass like the others. It can take a beating too, unlike the others. Its also larger, great for papers. The only drawback is that there is no color.
You can read more here: Clicky
So what do you think? Would you buy one?
---
Read More ...
---