If you're tired of trying to read the fine print on your computer screen then this tip has the quick fix.
In Vista and Windows 7
, you can zoom by holding the Ctrl key and rolling the scroll wheel on your mouse.
When the Ctrl key is held and the scroll wheel is rolled forward (away from you), the view, including text and images is increased. With the Ctrl key pressed, roll the wheel backward (towards you) and the view size is decreased. This shortcut can also be used in many email clients and for documents in Excel and Word and on the web.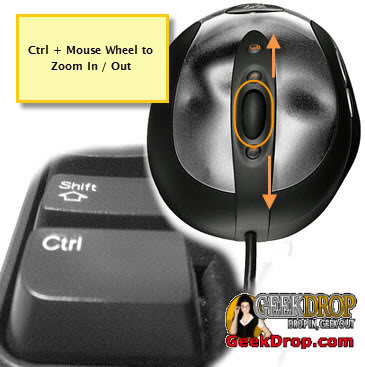 ---
Read More ...
---