A couple of weeks ago I got a Acer Aspire One netbook. I really love the little thing however I have noticed one issue that was driving me nuts and from what I have read alot of folks are having the same issue. When I got the netbook I registered it with no problem but now I'm getting pop-ups every single hour that says "Your Acer product is registered!". Yes I know this but enough with the pop-ups, here is what I was seeing
When you click on "more information" you are taken to Acers Registration page. So how do you stop this? Well let me tell ya how.
Acer support will tell you to look in your System Configuration, here is how to do that.
Start > type in msconfig > open it up > go to the "startup" tab > search for a file called "warranty registration"
if you see this then you need to uncheck the box next to it and hit apply then ok. Now I did not have this but this is what System Configuration looks like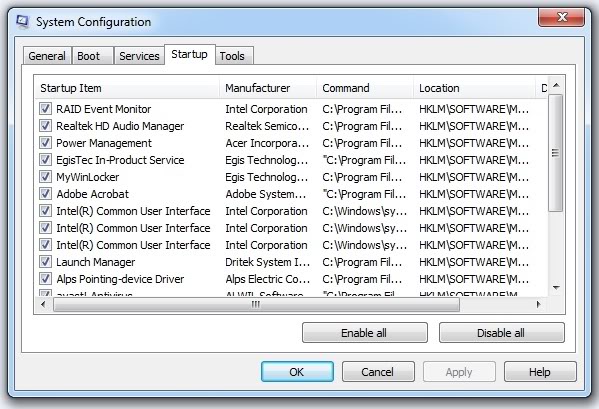 So what if you don't have it (I didn't)? Well your going to love this one they will tell you to do a factory system recovery. Ok sorry but that is like killing a fly with a bomb - overkill. So I kept looking and I found it.
Go to Start > Control Panel > Programs > then look for a program called "Acer Registration" > click on it and uninstall it.
Once I uninstalled it the pop-up stopped.

---
Read More ...
---