So your laughing at the title but hey dont laugh to hard because they could whore you out for their advertising, without asking you and you don't make a dime. Have you read over their TOS (Terms of Service)? Well its changed some. Here is a part you might not have noticed:
Facebook occasionally pairs advertisements with relevant social actions from a user's friends to create Facebook Ads. Facebook Ads make advertisements more interesting and more tailored to you and your friends. These respect all privacy rules. You may opt out of appearing in your friends' Facebook Ads below.
Well it happened to a guy name Peter Smith, he got a add to the side of his facebook for singles in his area - here it the problem the pic on it was HIS WIFE.
He didn't find it too funny neither did his wife.
So how do you stop this? Well you need to change your settings:
Settings -> Privacy -> News Feed and Wall -> Facebook Ads -> Appearance in Facebook Ads and click "no one.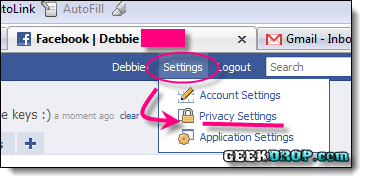 ---
Read More ...
---