Well it was only a matter of time before the iPad was jailbroken and its been a hot race to do it. Not to bad since it was done in less then 24 hours of release. Here is a video of it being jailbroken:
Now this is really just the first step in jailbreaking it and there is still more work to be done. It looks like the ipad OS 3.2 has the same bugs that the iphone OS3.1.3 has that will allow it to be played with.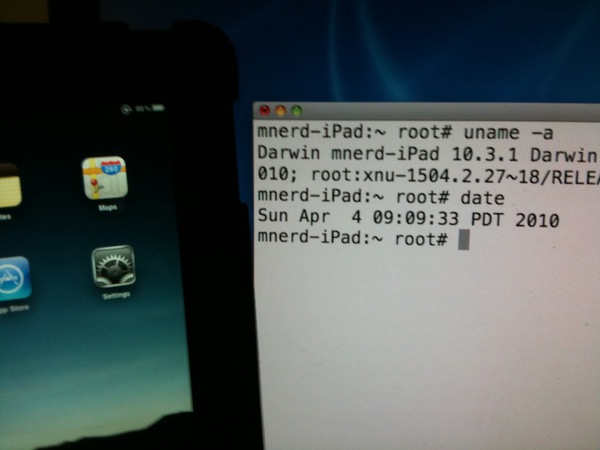 According to The iPad Guide:


"The video shows that the jailbreak provides a root shell with what appears to be full access to the iPad filesystem. The video walks shows connection to the iPad via ssh, exploration of the OS and kernel version information (uname), a view of running processes, moving applications out of the iPad's applications directory (and then restarting Springboard via the shell to show the results) and finally, rebooting the iPad via the jailbroken root shell.

Mind you, this isn't yet so functional a jailbreak that it is going to be of much interest to the average user, but as Musclenerd's latest Twitter update indicates, a joint effort by several members of the iPhone Dev Team is now underway to get 'everything working.'"
---
Read More ...
---