If you have a spreadsheet that has variable decimal places and need to align them in a column on the decimal point regardless of the number of digits before and after the decimal, here's how:
Decimals not aligned:
Select your rows that you want to be aligned, right click and choose "Format Cells", go to the "Number" tab and choose "Custom", in the "Type" put in a ? to the right of the decimal point for the maximum number of decimal places you'll need. In my example it's three (.123, .888), hit OK, all your decimals will be aligned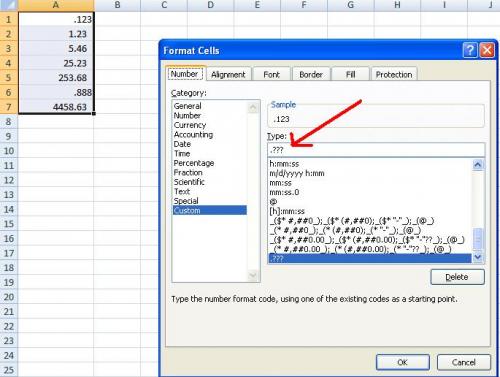 Decimals aligned
This should work for both Excel 2003 & 2007
---
Read More ...
---