So as a parent I send my kids to school hoping they will be safe. Hoping they will not be approached by some druggie looking to make a sale. Our schools here in my district have a 0 policy against drugs. I can't send my kids to school with a bottle of aspirin or motrin. If they are sick or need meds while at school they have to go to the nurses station. I have in the past had to go to the school, to the nurses station to leave meds for my kids.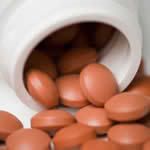 Savana Redding in 2003 was 13 years old in Arizona. She was a good student, honor roll, never having had a dicipline issue but she gave another student a ibuprofen tablet (same thing as Advil). When the school did a drug sweep they found the ibuprofen and the other student said that she got it from Savana. At that point Savana was taken to the school nurse and stripped searched. The family sued.
Today the court case in the strip search was ruled on by the Supreme Court. The court ruled that the school overstepped
"Savana's subjective expectation of privacy against such a search is inherent in her account of it as embarrassing, frightening and humiliating," wrote Justice David Souter for the majority
Justice Clarence Thomas was the only justice to take a opposite view. He stated (sorry no quote I'm just going by what I heard on CNN on TV) that the court system just basically told drug addicts where they could hide their drugs.
So asking the parents out there (and non parents are welcome to reply) what do you think? Is it worth the risk of your child getting strip searched in preventing drugs or no way. Do you think this ruling will now open the door for more drugs in the school since now they know they have a place to hide the drugs that is now off limits?