So I'm on vacation in NC. I thought I would post some pics I took and I'll add as I go along.
This morning I woke up to it in the 40's. I went out to look off the porch to see what the weather looked like and we were above the clouds see: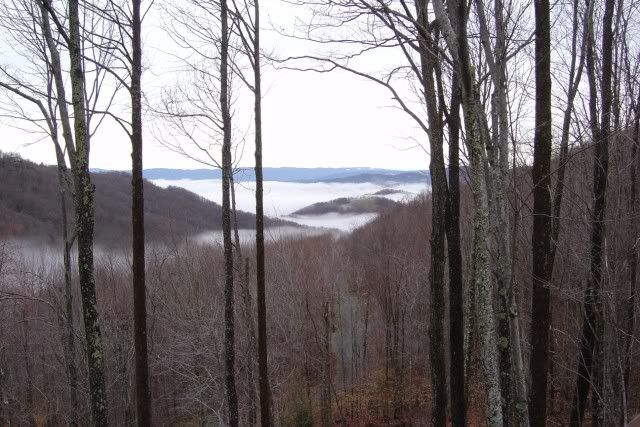 Normally my view is of the mountains and I can see all the way to Tenn. I'm in the Blue Ridge Mountains on Beech Mountain. Here is my view now that the clouds are gone, I just took this pic.
I'll re take the pic later since right now we are more in a shadow and it look prettier when its not.