Here's a nifty little service that seems to have been around for a while but I've never heard of it till now. Slydial - 1-267-759-3425. What this service does is take you directly into a person's voicemail. So for those times when you need to tell someone something but don't feel like talking to them it's the perfect solution

All you do is call the number above and follow instructions.
Now, I tested it out on my cell phone from my office phone and my cell rang once then stopped and the caller ID was "unknown", so while it didn't go directly into my voicemail (meaning no ringing at all) even if your party does pick up quickly you can always hang up and they won't know its you.
NOTE: This only works when you're calling a cell phone.
(Oh, and guys, this is not to be used to break up with your girlfriend, ok?)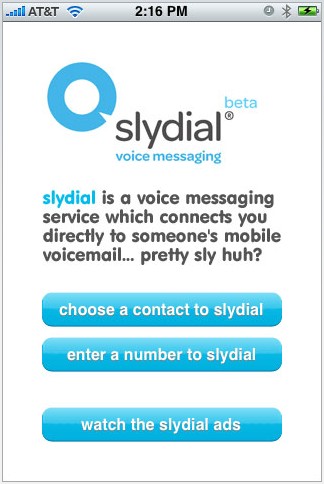 ---
Read More ...
---