You will notice that when you hover your mouse over a command a "screen tip" pops out to tell you what that particular command does. Ok, that's great if you're a beginner but some of you are more experienced than that and these pop out screen tips can become annoying after a while, here's how to get rid of them:
For example, if you hover over the "Wrap Text" the following tip will pop out.
Click on the office button and choose "Word Options" from the bottom right.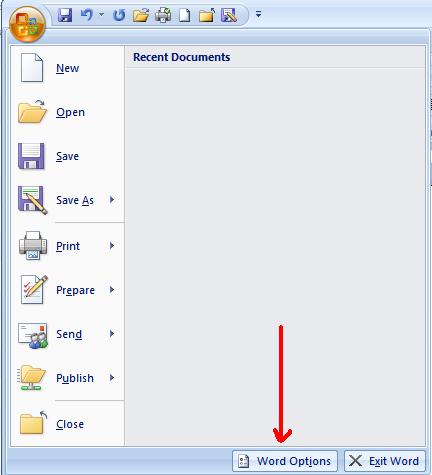 Choose "Popular" and you will see half way down "Screen Tip Style", hit the drop down button and choose "Don't Show ScreenTips", hit OK and you're done. You will not get anymore pop out screen tips.
---
Read More ...
---