I recently purchased a World Book 1 TB external hard drive and wanted to format it for my mac. Simple I thought until I went to do it and got error messages from hell and a few hours of total frustration and of course no instructions in the box to help any of this.
I went surfing and found out why and how to format it.
I did this, worked perfectly!
Thanks to "of zen computing" for the info.
============================================
"If you try to use Disk Utility to format a Western Digital MyBook external hard drive for Mac OS X, you may receive the following error message:
file system verify or repair failed
These drives are shipped with a Microsoft Windows configuration, and a few settings need to be changed in order use them with one of Mac OS X's file systems.
The fix is very simple: use Disk Utility to set the drive up as one partition, hit the "Options" button and choose "Apple Partition Map" as the partition scheme.
This screenshot shows the external drive being set as one partition (note the "Volume Scheme" dropdown menu):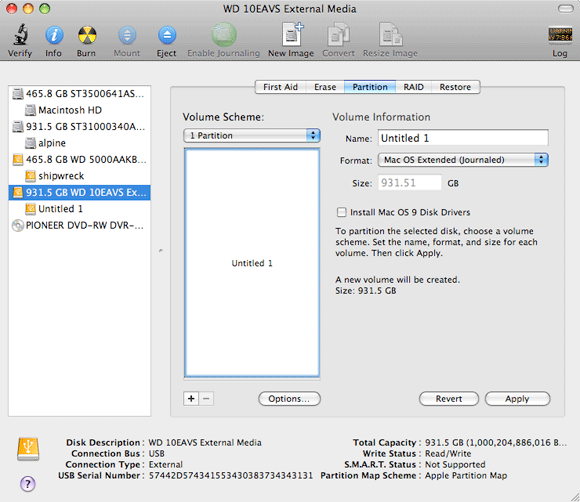 This screenshot shows the Apple Partition Map being selected: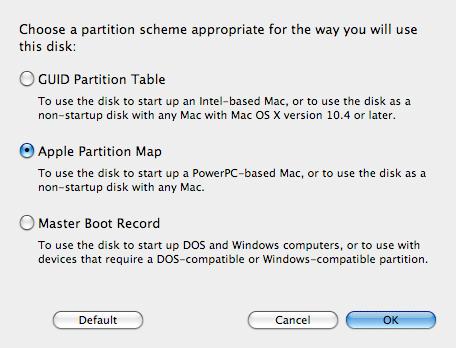 If you have never used Disk Utility before, just do a Spotlight search — press CMD+Space and type "Disk Utility". Alternatively you can open the Finder, go to "Applications", and look for Disk Utility in the "Utilities" folder.