With Christmas coming up fast, quick, easy and inexpensive gifts are cool to make and awesome to receive!
I love this printable site and thought these would make such great gifts !
For the printable calendar and other information click on the link below, while you are there you might want to check out all the other awesome printable projects that are available.
Alenka's Printable CD Calendar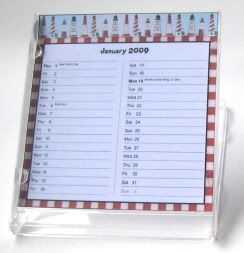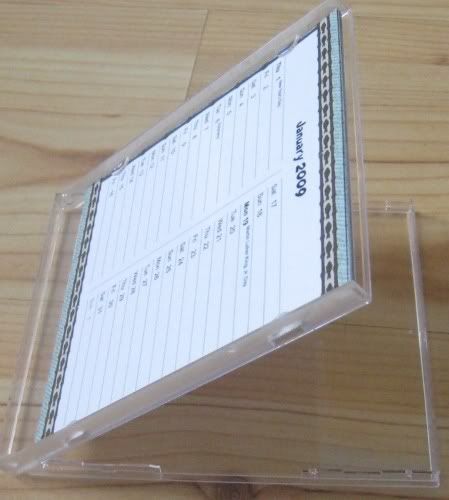 Instructions for CD jewel case gift calendar
You will need a standard CD case that has a removable CD tray (that black plastic thingy in the middle which holds the CD in place.) Slim line style is not suitable for this project.
Transform the case into a free standing frame:
1. Open the CD case.
2. Lay out the case flat.
3. Remove the CD tray from the case.
4. Gently pull apart the hinges and lift the lid.
5. Take one of the two halves, flip it over 180º, and reconnect at the hinges.
6. Rotate the case to form an easel.
1. Print the calendar pages and set aside to dry completely. Cut out.
2. Slip the printed pages right into where the cover of a CD would normally be.
Note: I made this project today and it turned out fantastic ! I plan on making more, sending it with the cover closed like a cd, and enclosing instructions on how the recipient can make it into a calendar! I think these would make a cute and very inexpensive gift for anyone.