Beaded Friendship Pins are fun to do for everyone of all ages! With summer coming along these are great projects for anyone to do especially for the kids on summer break!
Friendship Pin Instructions: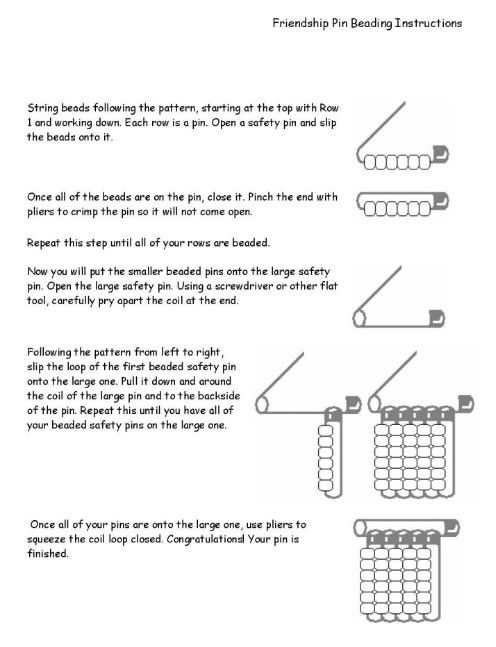 Friendship Pin Supplies:
1 - 1.5 Inch Safety Pin For the Top
11 - 1 1/8 Safety Pins for the Bottom (pattern)
Seed Beads - the number and color according to the pattern you want to do.
All the supplies you need for these projects can be purchased at Walmart or your local craft store or even online.
Note: You can use e-beads as well or any kind of beads that you want all you have to do is purchase larger safety pins that will hold the number of beads required to complete each row of the pattern.
Some patterns to try:


Have fun !