Beadie Buddies or Beadie Critters are generally made using pony beads, but you can use any size or type of bead that you like.
These patterns were designed using pony beads which are the larger plastic beads, but if you want you can use smaller beads the project will just end up being smaller.
You can use these patterns to make key chains, back pack ornaments, and if you use the smaller beads you can use them to decorate packages, or glue a clip on the back of them so that you can put them in your hair, the possibilities are endless.
To string these projects with, as suggested in the patterns you can use ribbon or lanyard or wire, you can also use dental floss or carpet thread both of which are very strong and will hold up too.
These are fun and quick and something everyone can do, they make cute little Christmas gifts for teachers, family and friends.
Christmas Alvin
Beaded Christmas Baby Fozzie Bear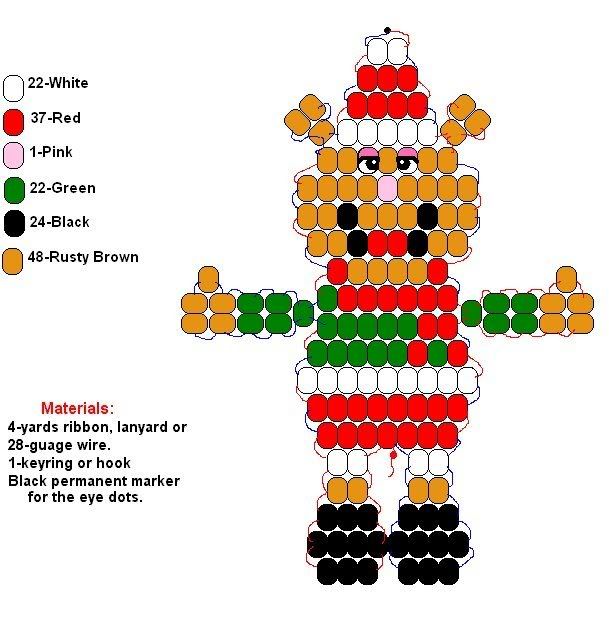 Beaded Christmas Betty Boop