Has anyone else noticed that Windows Live Messenger is semi wonky in Windows 7
? I'm one who keeps her computer on 24/7 and well I wont have my IM on and all of a sudden BAM its on and I'm logged in. I've messed with my settings and even marked it that when I sign in I show "offline". Nope doesn't matter it shows me as online and "Available"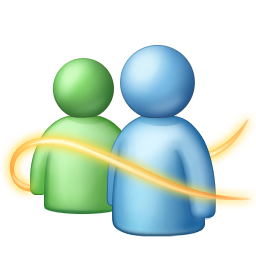 I know that foambrush also uses WLM and he is finding the same wonky problems (so its just not me). Just wanted to report this issue for those who are now driven crazy about it. If anyone found a way to fix this - short of Microsoft fixing it post away.