Now you can get your own myspace email address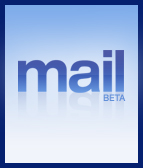 Get your own @myspace.com address
Send and receive messages from inside or outside
the MySpace Network
A uniquely MySpace twist on mail

So I read this and went ugh - no thanks. Then I got to thinking if I don't snag my name "smartmom" then someone might so I should. I don't need another impostor posing as me. So I went to investigate. First when you go to create one you see this:
You see your myspace URL already in the fill in box for the email. So I tried to change it to just be "smartmom"
You can't - you can only pick the name in your URL. This made me glad so no worries about creating one so I clicked the "later" button. Then I got to thinking what if someone from a email tries to send it to you anyways. I mean basically you already have a pre-picked myspace email addy. So I tried to email me. It didn't work - I got this:
I'm still thinking that somewhere some how there is a exploit that can be found. The nice part is if you know a persons myspace URL you can take the chance of sending them a email and maybe they set it up already if not you will get the reply error email.