Death is sad enough but imagine being the parents of 18 yr old Nicole Casouras. She came home from college and she had a pack of cigarettes which were against house rules. Her parents took her car keys away from her. As they left she snagged the keys to her dad's Porsche 911 that she had never driven before. As you can imagine where this story is going, yes she died. She clipped a car going over 100 mph, crossed over medians and hit a tollbooth head on and died.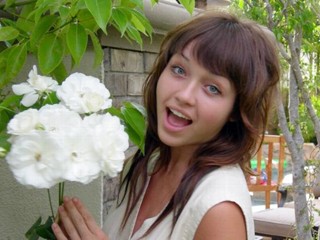 Her head was basically split in two. One of the California police officers snapped some pictures which some how ended up on the net. My heart breaks for the family as thy try and remove the photos from the net. The photos are beyond graphic and if you scroll down at the end of THIS story there are links to them as we won't post them here. The family is fighting to have the photo's removed from the net and they are suing the CHP over the photos being released in the public.
At what point should things not be allowed or at the very least censored much like "adult" content on the internet? I hope the family does win a huge chunk of change over this with the CHP. How does photos like this end up on the net? Should there be laws against this?